Posted by
admin

| Posted in Round-Ups | Posted on 03-12-2014
Okay it practically kills me to say this, because I really am about rescuing this sort of kid folk art… but, there are occasionally pieces I find that I simply have to leave behind. Now far be it from me to judge these pieces on physical beauty… and certainly at generally under $2 each, they're not over-priced.
But truthfully, space is limited in my tiny abode, and I find myself being very choosey when it comes to buying.  I mean, I could buy every piece, pack it carefully away in a tub, and technically claim to have rescued it. But what's the point in that? Saving it for the day when I open a museum? No, these days I find myself leaving behind pieces that don't speak to me the way Little Ricky did, way back when I first started collecting. Anyway, my collecting has become much more careful – dare I call it curating… so I can personally enjoy each and every piece I buy.
Here are, sadly, a few pieces I've recently left behind on the thrift shop shelves.
A peacock-blue coil vase, about 10 inches tall –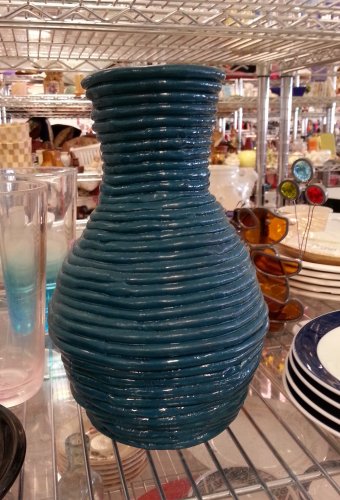 A small open-sided bowl about 5 inches wide… I kinda now wish I had bought this one –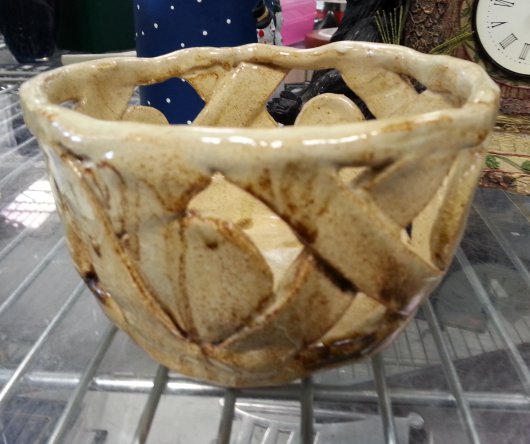 A tall brown coil jug, about 8 inches tall –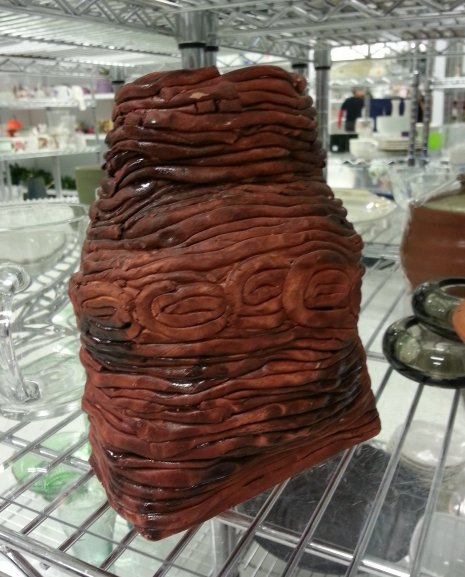 And another open-sided bowl, this one about 7 inches wide –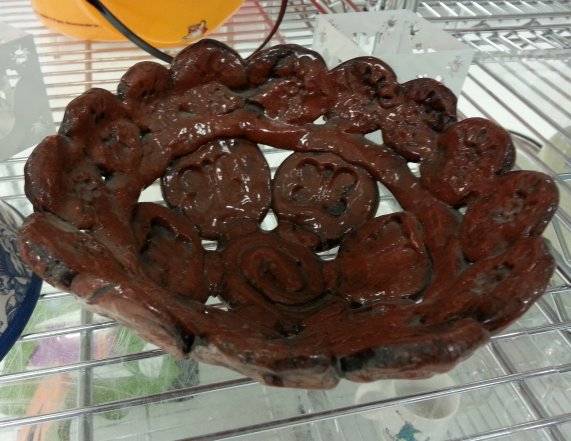 I hate leaving handmade pieces on the shelves. Maybe I should start thinking about that museum after all!